Submissions
SQ Mag is currently NOT OPEN! We are in the process of restructuring our submissions/editing processes and anticipate reopening very soon.
Special Themed Editions" General
Every year we publish a special themed edition (one of our three editions each year) – this was amazingly successful in 2013 when we ran the Women in Speculative Fiction issue, and equally noteworthy for our Australian Shadows Award-winning 2014 Australiana issue.
If you have a story under consideration through General submissions or are a returning author, you are equally welcome to submit to the Special Edition call out.
2017 Themed Edition Submissions Open: Rebellion: CLOSED
It can start as a smoulder, or just the shattered pieces of a place too far. Rebellion can be against many forms of oppression or restriction, and can be personal, provincial or global (maybe even universal).
Give us your political fights, the quiet emotional battle throwing off restraints, or physical statements. Keep us rooting for your protagonist or loathing your antagonist, or those shades of grey. 
Word count: 1,000 to 5,000 words, no exceptions.
Otherwise usual SQ Mag rules apply. 
Fiction
SQ Mag is an internationally-oriented speculative fiction ezine, publishing eight or nine original stories three times a year (Feb, June, October). Our aim is to publish each of the following genres/styles in every edition:
1. Science Fiction
2. Fantasy
3. Horror
This includes sub-genres like steampunk or dieselpunk. The story must be able to be considered as speculative fiction in some way.
We encourage writers from all countries, all walks. We invite to submit our sisters in fiction, those that feel excluded by their gender orientation, sexuality. We welcome our First Nations writers and people of colour, that we know so often go unheard. We are committed to presenting stories in the spelling/language conventions of the authors' submissions.
The editorial team want to read diverse voices of wide-ranging experience. We are looking for you.
We are a magazine for mature readers, so we do publish language, sex and violence, but these elements have to be highly supportive of the story.
We do not publish fan fiction or stories that are derivative from work already published, in any media and format. Common tropes without anything new to offer will be a hard sell.
We do not accept simultaneous or multiple submissions.
Any fiction that has already been published (reprints) in any format is not suitable for SQ Mag. This includes self-published work and work that was uploaded (or printed) in any format where the public has access to it. Where only a short excerpt has been published or shared, we are likely to accept this as previously unpublished but please disclose this in the cover letter.
Works can range from flash fiction to short story in size (less than 7,500 words). Work under 500 words or slightly over 7,500 words can be accepted, but they have to blow us away.
General submissions will open and close periodically as we manage our submission load.
We are endeavouring to publish authors both new and known to us. We ask that if we have published you previously, you only send us a new story 8 months since we last published you. There will be a separate submissions area for requested resubmission and returning authors to streamline this process.
Please, wait at least 8 weeks before querying us on the status of your submission, and check our forum for the readings updates to see whether we have reached the date when you submitted.
We reserve the right to automatically reject stories that are submitted that do not adhere to our guidelines or in the wrong section of the submissions.
Illustrations
We love good illustrations and are on the lookout for covers for future editions (usually 6 months ahead of current date), and illustrations that may enrich our fiction. Please see our guidelines for fiction (above) as an indicator of subject matter we are after.We normally pay US$50-$100 per illustration. We will also provide prominent credit to the artist, and are more than happy to display a link to the artists' sites. A contract will be asked to be signed that gives us license to display the image on our site, and that the image may not be used for a short period of time in support of works of fiction in any media. We also stipulate that the best of the four covers for the year be used to illustrate the cover of that year's anthology, with citation given.
Poetry
We do not accept submissions. On occasion we may solicit pieces.
Payment
SQ Mag pays US1c per word. We pay a minimum of US$15.00 per story. We are following the model that as we grow and improve SQ Mag's business, we will get to the stage where we can start paying contributors at a semi-pro rate. In the meantime we offer good exposure and meaningful additions to CVs – authors and artists included. Regardless of our current contributor payment status, we strive for excellence in production. As part of a contributor's contract, SQ Mag reserves the right to publish the story in a 'Best Of' anthology the next year, called Star Quake (see Legals below). Authors should seriously note that as you will be giving up First Publishing Rights to SQ Mag with a given story, that any later publishing of your story (reprints) will attract further low payment/s in the majority of cases with no or little chance of semi-pro or pro payments. In other words, you are giving up your First Publishing Rights by publishing with us.
Fiction – Legals
It is very important that authors understand what the legalities of publishing with us entails. Below is a download of our standard contract, to fully appreciate the details.The key messages are as follows:
The author gets a cent-per-word payment for having a story published in SQ Mag, including (if chosen) in the annual Anthology.
The author will give SQ Mag First World Serial and First World Electronic Rights. That is, we are the first to publish the story in a magazine and in any electronic form of the ezine.
The author cannot publish the story in any form for six months following the story being published in SQ Mag. It can stay in SQ Mag indefinitely, but the author has the right to ask for it to be withdrawn any time after 6 months (noting point 4 below). SQ Mag is now considered a culturally important site by the National Library of Australia (as the zine is largely managed by an Australian crew). We have agreed to have our zine archived in their Pandora Archive – which means that in this particular institution, all published stories will be permanently placed on record in this discrete database.
The author gives the rights to SQ Mag to publish the story in a single title anthology, in print and ebook formats, indefinitely, if SQ Mag chooses. An author whose story is published in the anthology will get a complementary print copy. We are no longer offering marginal royalty shares.
SQ Mag agrees to make sure that the editing process is carried out in close consultation with the author, and states clearly that very minor editing (consistency and spelling/grammar) can be carried out.
This is the current draft of the contract: SQ Mag Short Story Contract v2.5 February 2014
Submission Process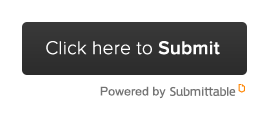 You can only submit through the Submittable system, accessed by the button above. By accessing the system, authors understand that Submittable (a third party) stores your submission on their system. Some markets use the payment for submission option in the system, but SQ Mag does not – and never will.
Stories must adhere closely to the guidelines recommended by William Shunn in his Proper Manuscript Format article. We are not associated with William Shunn in any way. Exceptions: we prefer italicised text to be just that, italicised, not underlined, and we prefer the font types to be Times, Times New Roman, and Garamond.
Stories must be submitted in RTF format. Most word processing programs have this 'save as' option.
We will endeavor to provide the author with a response within 4 – 8 weeks. SQ Mag reserves the right to consider any submissions for any particular edition of SQ Mag, within the time constraints set in the contract, unless otherwise agreed by the author and the mag.
Queries can be made to sqsubs(at)ifwgpublishing.com – submissions made through this address will automatically be rejected and not responded to.
Art submissions can be made through the queries address.