Story Quest Contest
The Story Quest Short Story Contest was a highly successful event for a number of years, but unfortunately we decided to cease it following the 2016 Themed Contest. We are grateful to the many great writers who contributed, and won these events.
2016 Theme: Growth
Description
What is it that denotes life? What do we yearn for in our favourite narratives, when we see how our favourite character could achieve their dreams if only they might extended themselves, shift and change.
We thought it apt to look at stories of growth. It may be literal growth, a coming of age story; a metaphysical or spiritual growth. It may be the stretch, the reach for more. Make it an undeniable story of life.
Above all, as with all stories SQ Mag publishes, it must be original speculative fiction: science fiction, fantasy, horror; or a story that fits in the peripheries, like one of the –punks.
Limit of 5,000 words. Italics and underlines where you want them. Otherwise conforming to standard manuscript format outlined in William Shunn's Proper Manuscript format.
Our guest judge for this year is Lee Murray, past winner of the Contest.
Submission Period
Opens 14 October 2016 and closes 30 November 2016. Short listed stories and winners will be announced mid to late December 2016. It is free to enter.
All submissions must be entered online using the Submittable System. Please note that this is a third party system that will store submitted short stories on their database.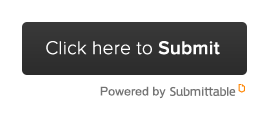 Awards
Five or six stories will be short-listed, all of which will be published in SQ Mag in early 2017 – contract conditions for unsolicited entries strictly apply. Within the short list, 1st place will also be awarded US$100.00, 2nd place: US$50.00, 3rd place: US$25.00. All published short-listed stories will receive the standard US 1c per word SQ Mag payment. Authors who submit to the contest must have or nominate a PayPal account to receive their payments.
Submission Requirements
Shunn rules for presentation apply. Exceptions: Actual italics to be used and fonts can include Times New Roman, Times, Garamond. Underlines if needed.
1000 to 5000 words only. No exceptions.
In line with SQ Mag being an original fiction market, no reprints will be accepted.
Authors are encouraged to submit their manuscripts in the form of English that they wish (for example, US English, UK English, Australian English). Short listed stories will be published in the same form.
Only one submission per author.
Stories may only be submitted in RTF format.
Story Quest is a mature writing contest, but violence, sex and language MUST be used in an appropriate manner to support the story and characterisation. Experimentation is encouraged, but it requires skill to deliver it in an effective manner.
It is stressed that the submission requirements and theme description be read carefully by authors submitting. Failure to comply with the requirements will result in rejection.
Whether explicitly stated or not, stories must fall within the speculative fiction super-genre (fantasy, science fiction, and horror – or many of the myriad of sub-genres – where it is speculative in nature).
Staff members of IFWG Publishing, IFWG Publishing Australia, and SQ Mag, are ineligible to submit to the Contest. Authors who are in current contract for novels and collections with IFWG Publishing and IFWG Publishing Australia, are also ineligible to submit to the Contest.
Judging Process
Phase 1: Immediately after the Submission Period, IFWG Publishing representatives will read submissions and filter out those that do not comply to submission requirements, or that are obviously out of contention. Past experience suggests about half will be rejected.
Phase 2: Remaining stories will be catalogued and passed to all judges of the contest. Over an approximate two week reading period, a short list will be decided, usually of approximately 12 to 20 stories. Submissions will be presented to the judges without author names (anonymously).
Phase 3: Judges will arrive at a final short list and announce the winners.
Judges for 2016 Story Quest Short Story Contest
The Story Quest Contest has traditionally consisted of in-house judges (IFWG Publishing) and a guest judge. This year's contest will have the following judges:
Gerry Huntman (Managing Director and Chief Editor, IFWG Publishing/IFWG Publishing Australia)
Sophie Yorkston (Editor-in-Chief, SQ Mag)
Esme Carpenter (IFWG Publishing)
Warren Goodwin (IFWG Publishing)
Lee Murray (past winner of the Contest, and much respected New Zealand author)
Past Winners and History of the Contest